I launched MonsterBrite LED's in 2011 after a very successful 20 – year teaching and coaching career.  From the start, providing each customer with the industries best quality LED lighting and customer service has and will always be our goal. We travel the country selling and installing our custom made LED lighting at the largest motorcycle rallies in the country.  Because we pride ourselves in solid customer service, honesty, quality of install and the best product around, we have become the most recognized and trusted name in the industry.  We have earned the trust of thousands who frequently refer their friends and it's our hope to earn your trust as well.
---
Shows

We travel the circuit and attend nearly all of the major "Bike Shows". We offer sales and installation on site so be sure to check our Events section and be sure to stop by and say hello.

Shop

Shop our full line of LED Lights. Simply put, we have the best quality, prices and customer service on the market. Give us a try, you'll be glad you did.

DIY

Browse our tutorials designed to help you navigate shopping and installation. If you have any questions, please contact us with your questions.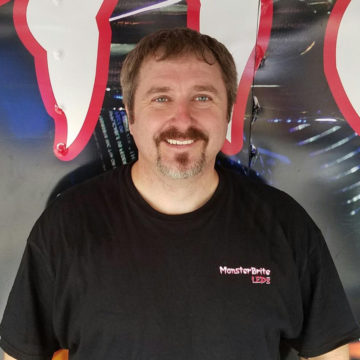 Sam Palmer
Manager / Installer